I had the honour to work on Scale for a few months in 2021 as the Head Animator responsible for designing keyframes and animating some of the hardest shots in the film. I was helping out with the production by preparing instructions for the animation layout, providing feedback and also improving animations done by the team so that the film looks unified in style and that the character's features remained the same.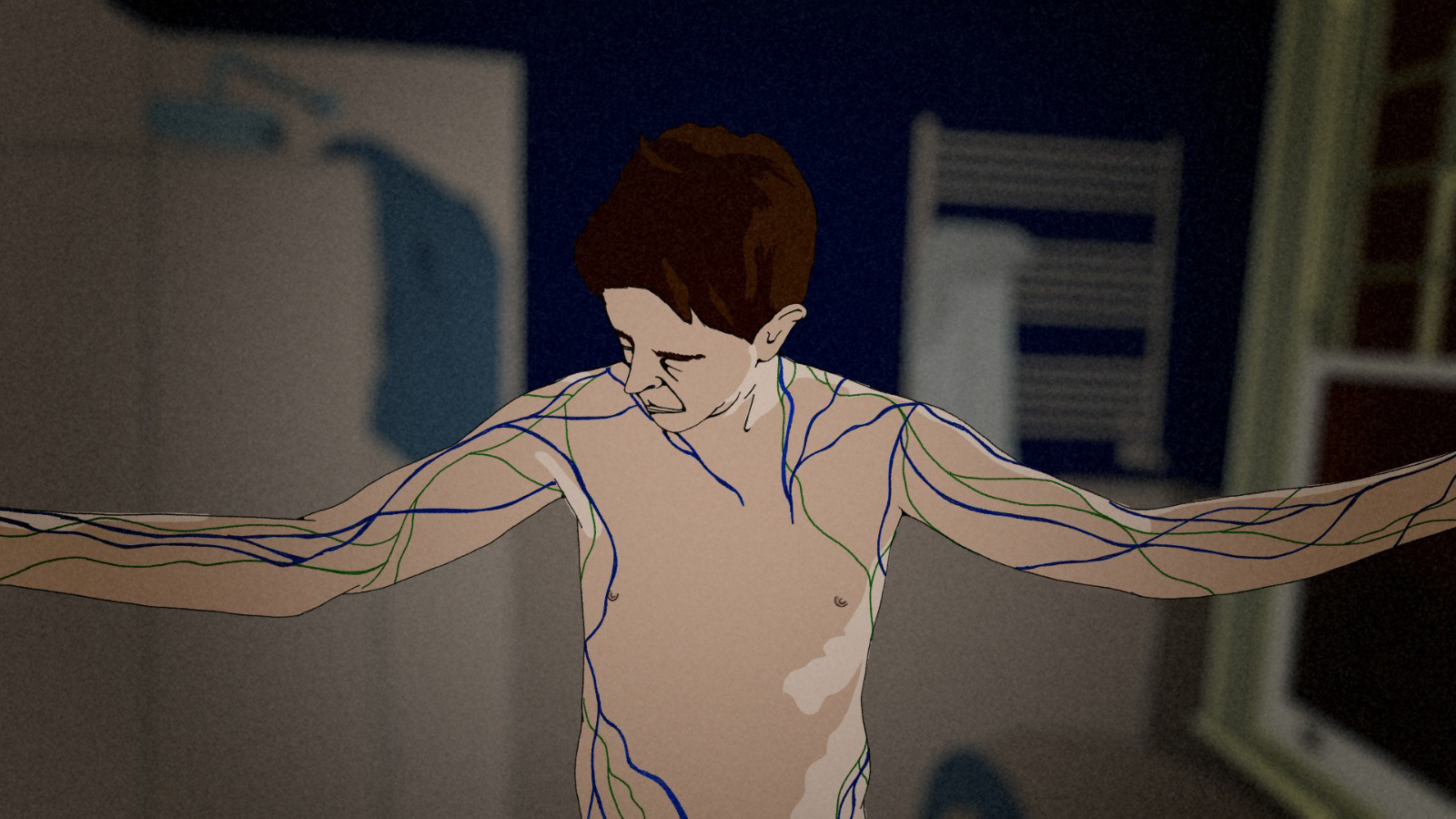 Driving along the motorway, Will loses his sense of scale. As his crippling drug addiction deepens, he struggles to unpick the sequence of events that led to his predicament, before he's lost forever. 
Scale is adapted from Will Self 's novella Scale, from the collection of stories Grey Area, published in 1994.
Funds :
CNC Development fund for innovative projects – FAIA CNC
CNC Production grant – Aide avant réalisation du CNC
CNC CVS – Special effects grant – Procirep-Angoa Producer's Grant
Production grants from Région Nouvelle Aquitaine * Département de la Charente * Région Auvvergne-Rhône-Alpes * Région Grand Est * Eurométropole de Strasbourg
Belgian coproducers: Jérémie Mazurek & Christophe Beaujean @ Ozù Productions
Supported by FWB
Czech coproducer: Jiri Konecky @ Endorfilm
Supported by the Czech Film Centre
Project pitched at Clermont Ferrand's Euro Connection co-production market in 2020